SPSC 2020 Rum n' Root Beer (Virtual)
Looks like the 2020 Rum and Rootbeer is a GO, August 9th from 2pm - 6pm - online! This year's theme is the
Great Covid Caper
. A big thank you goes out to Joe at
GooseChase.com
for working with us and providing a nice discount for the use of his application. The way we will play this year will be using the GooseChase.com app and your smart phone or tablet. This is a on-line "scavenger" sort of game that will include photos and video of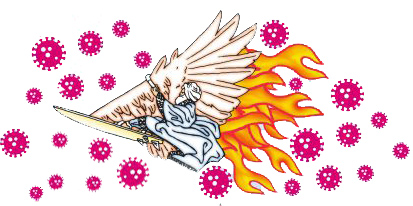 activities called "missions" submitted by one or more team members. Feel free to check out the app ahead of time for those super competitive folks. Anyone can play from anywhere. Hope some of our farther away members that we miss will join in the fun.
You will need to provide your email address and a phone number when you register with SPSC. Afterwards you will get an email invitation to the app and our game. The SPSC registration will be opening very soon and there is a really cool swag item this year you don't want to miss out on. There's only 75 available. You will be put on teams and given a time frame to complete various missions which you can strategize who will do which ones. The team with the most points by the end WINS!! What are the missions? I can't tell, but have attached some pictures from the practice game as teasers.... The directions and rules will be posted shortly and will be included with your registration. Here's a teaser of what might happen: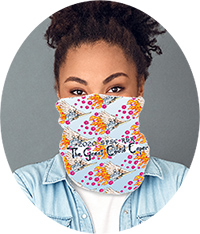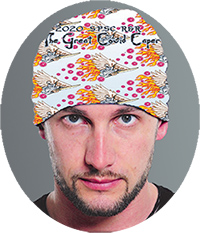 This will be unlike any other RnR we have ever had, but it will still be challenging and of course SPSC funny no doubt.
All my best,
Your vice commodore
Rose

---
The Great Covid Caper
Notice of Events and Games Rules
The SPSC invites you to participate in the 2020 Rum and Rootbeer - The Great Covid Caper. This will be a type of scavenger hunt game in which there will be missions to complete. Some of the missions are things you have to find or things you have to do and show proof by submitting a picture, video or text. Some of the missions are puzzles or riddles to figure out. Some of the missions are trivia questions. Some of the missions you will not be able to do and some of the missions you will not want to do. Some of the missions you will be looking forward to seeing other people do.
All of the missions have points associated with them. You will be placed on a team. Each team can only complete each mission once. Unless your submission does not meet the mission criteria (this means sandbagging is not allowed) then it may be deleted along with the points associated with the mission, but if this happens you may then submit again one time for that mission.  Before you submit your photo or video make sure it meets the mission criteria or it will be deleted.   It is highly suggested that each team communicate with each other (set up a group chat) so your team may strategize on who on your team will complete which mission or for that matter who is able to complete which mission or who wants to. Please give everyone on your team a chance to participate and take advantage of the various skills, abilities, attributes, know how and shamelessness of your teammates to your teams advantage.
Since each team can only complete each mission one, it's possible that some players on the team will complete more missions than other teammates, and not all team members will have a chance to experience each mission, but they may not want to or be able to as stated earlier. If a player sees that a mission is already completed, it is because another team member has already completed that mission for their team. (Again highly suggested you communicate with your team) Your goal is to get the most points for your team by the end of the game.
There will be a specific start time for the game which will start automatically and a specific end time which will end automatically. That means no late submissions. The game will start on Sunday August 9th at 2PM and end on August 9th at 6PM. Prior to the game after registering to play with SPSC you will get an email invitation to play the game and a information on how to get to the game on the Goosechase.com mobile application. (available for both Apple and Android phones). You can get into the game early but not start or see the missions until the official start time.
You may download the mobile app to your phone ahead of time and even play a practice game of your own for free to see how it works. You will be placed on a team and also sent an email with your team mates names and phone numbers so you may communicate with your teammates during the game to see who can or wants to do which mission.  If you submit a mission that has already been submitted by one of your team mates the app will not let you submit again for the same mission as stated earlier. During the game there may be some pop up new missions, some missions  may only be available to complete for a limited amount of time and then will disappear, some mission may have bonus points awarded. Hint: Keep a look out for these limited time missions as they are the easy ones.
Please do not break any laws in completing any of the missions, play at your own risk, please do not risk your safety or anyone else's safety during the game or in the process of completing any of the missions. If you do not feel comfortable in completing a mission do not do it. This game has been designed to have fun. Please have fun.